Feb 28 – 29, 2020
Jul 1, 2018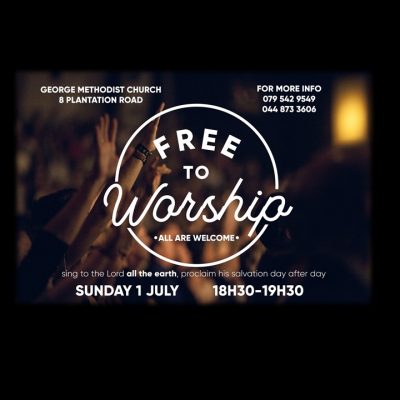 Join us Sunday 1 July for an evening of worship. Everyone is welcome! We've invited band members from other church worship teams to be part of the evening. 18:30 – 19:30 at GMC. See you there
Jun 25 – 29, 2018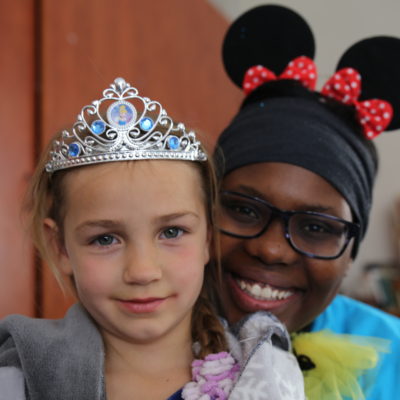 Holiday Club is a great holiday program for children from Grade RR to grade 7. The theme this year is Up in the Sky! The holiday club program  includes worship, bible lessons, crafts, dramas and lots of games. We also have a morning tea break where we give the children a light lunch to eat and something to drink. Every day the children get to dress up and we have a prize giving for 'Best Dressed' each day. This year…
May 26, 2018
Join us at GMC for a delicious WA breakfast. Breakfast will start at 08:00 and costs only R35 – including coffee or tea. Bring the whole family!
May 24 – 26, 2018
24th, 25th and 26th May (Thursday and Friday evenings, full day on Saturday.) Evening sessions start at 19:00 Cost R150 Barkley Oates Building Courtney Street George (WP Bloodservice Complex) Bookings Essential menforgodministry@gmail.com Marchelle 0769378355
Apr 27, 2018
Come join our annual FUN RUN! Walk, skip, hop, run – bring the whole family! There'll be jumping castles, a coffee stall and delicious breakfast – come join the festivities and enjoy our various stalls. R20 for 3km and R30 for the 5km with loads of AMAZING prizes and lucky draws. Looking forward to having you there.
Mar 25 – Apr 1, 2018
Mar 13, 2018
Practical Tools to help you with the challenges of of a long distance relationship with your partner. Enjoying a stable and loving connection. R450 (includes light refreshments) Contact: tsmit.rejuvenate@gmail.com 083 524 6008 Booking essential
Feb 27, 2018
For those wanting to know what George Methodist Church is all about and those who'd like to become members of our church